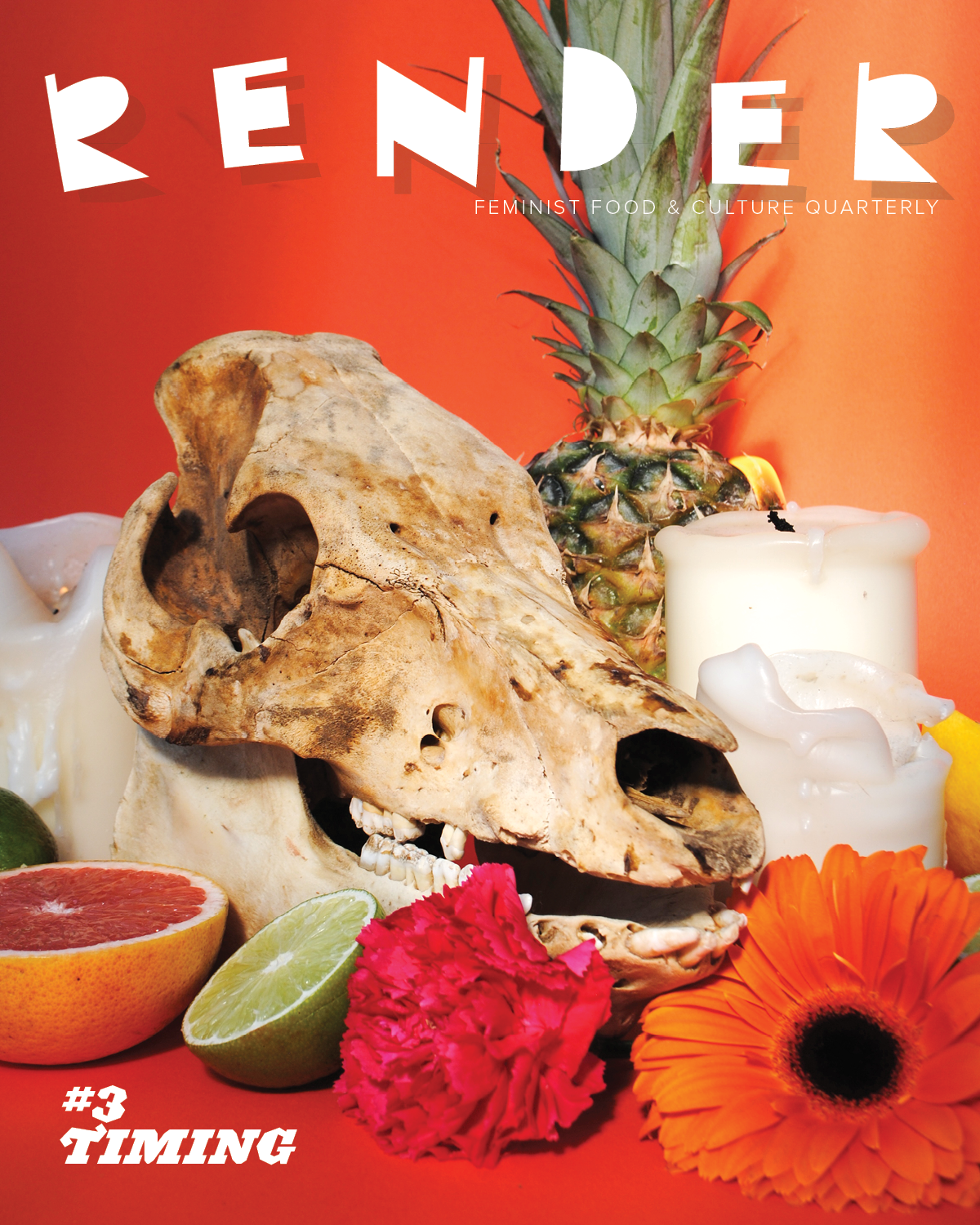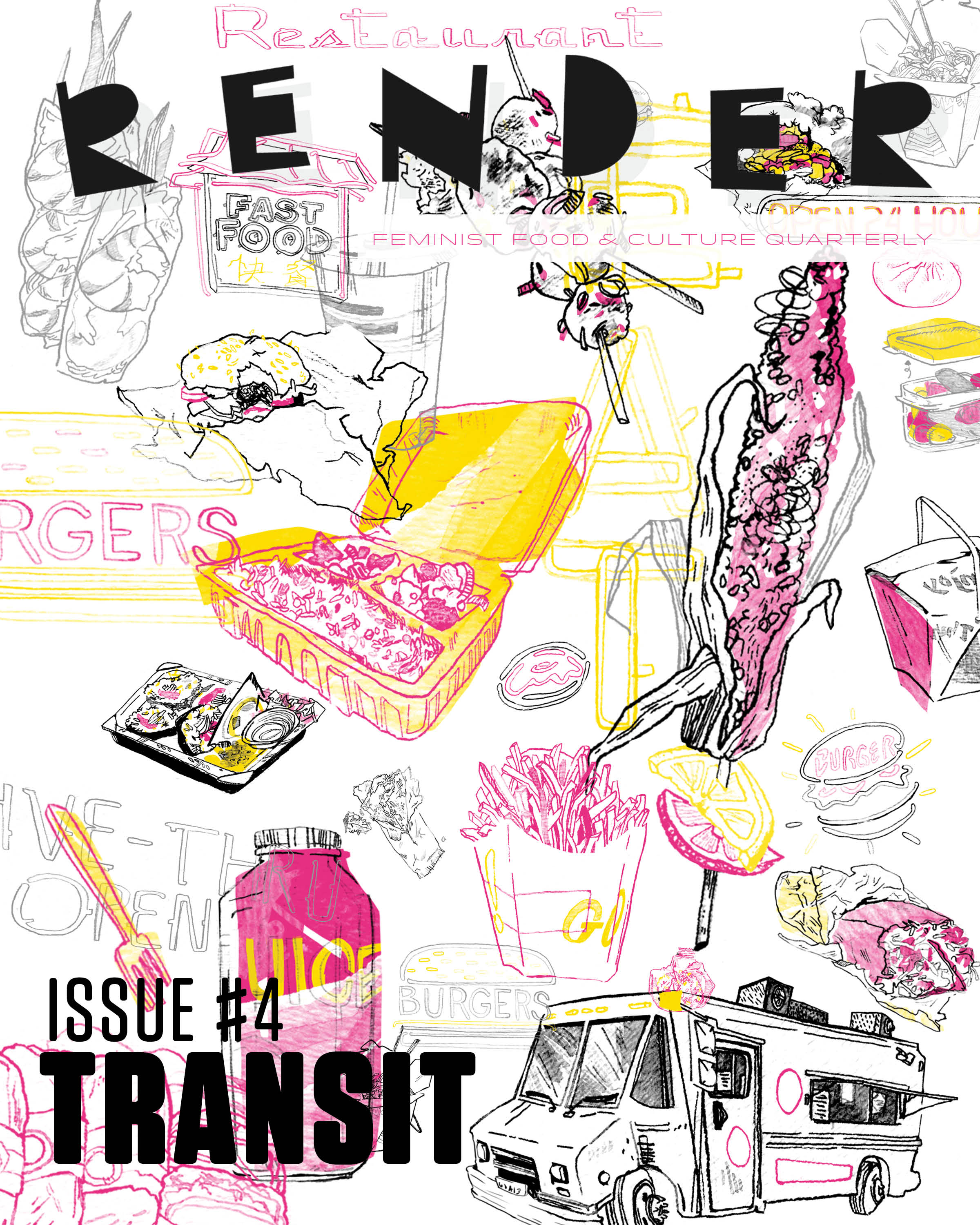 Left to right: Issue #1: FLESH, Summer 2014; #2: ROOTS, Winter 2015; #3: TIMING, Spring 2015; #4: TRANSIT, Summer 2015; #5: HISTORY, Summer 2016.
OUR MISSION
RENDER is an independently published print magazine on a mission to smash oppressive systems in the food industry. We are dedicated to addressing issues of gender, race, and class in the food industry; writing praise for women-identified, trans, and non-binary people who are slaying it in the food world; critiquing + reflecting on contemporary food culture; sharing self-care tips; and empowering our community with knowledge about the food we eat and the way our food systems and industries impact us all.
Interested in buying some backissues? Contact us and let us know which issues you're interested in!